Message from The President
Dr Mrinalini Purandare
(Clinical Psychologist)
Dear Friends,
Greetings from EMDR Association, India!! I welcome you all on behalf of my team. This is the time of the year to take stock of what have we achieved in the year 2017-2018, and map the road ahead for our association.
As a group of EMDR practitioners we presented the results of our large scale intervention work carried out in Srinagar, at the 3rd EMDR Asia conference in Shanghai, China in the month of April 2017. We presented research papers and posters in this conference. The detailed report is given in the following pages. Some of the members have taken up the task of conducting orientation lectures/presenting papers in prestigious national conferences, held in the year of 2017. This is done with the aim of creating awareness about EMDR as effective therapy for host of mental health issues.
We strongly believe that there is a need to upscale our efforts to reach out to as many stakeholders as possible. I appeal to all of you to contribute in whatever way you can to disseminate scientific information regarding efficacy of EMDR.
In 2018 let us work more actively to reach out to as many individuals or groups that we can and extend helping hand and provide healing touch.
Dr Mrinalini Purandare
Clinical Psychologist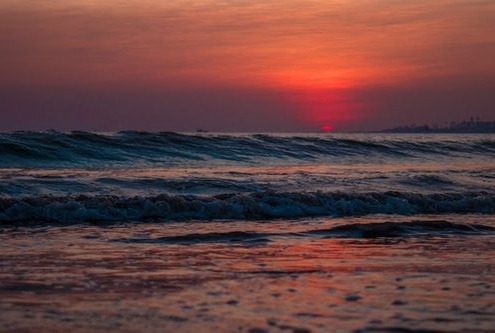 http://emdrindia.org/wp-content/uploads/2018/08/consultation.jpg
333
500
Chintan Naik
http://emdrindia.org/wp-content/uploads/2018/06/logo-color-300x138.png
Chintan Naik
2018-08-08 00:19:36
2018-08-08 01:30:56
Consultation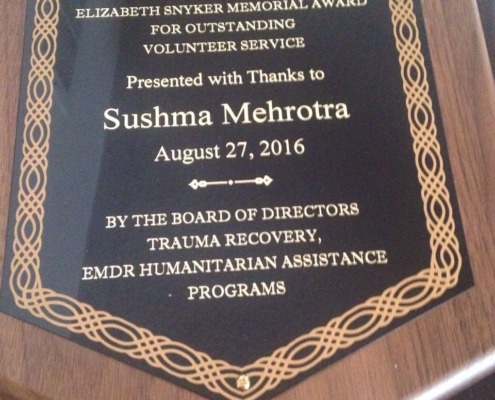 http://emdrindia.org/wp-content/uploads/2018/07/IMG-20160829-WA0003-1.jpg
1280
960
toshthakkar
http://emdrindia.org/wp-content/uploads/2018/06/logo-color-300x138.png
toshthakkar
2018-07-25 14:36:23
2018-08-07 22:02:36
Liz Snyker Award by Trauma Recovery